GEPEC
is positively and strongly committed to the highest standards of product quality, employee health and safety in workplace, and environment preservation at our facilities around the world. All
GEPEC
business operations are strictly performed with the objective of ensuring customer satisfaction and in compliance with the laws and regulations of our host countries. We actively participate in many international industry standards organizations, including API and ISO. Furthermore, our products and operations significantly satisfy or exceed applicable safety and performance standards set by API and ISO, and all our manufacturing plants either have API licenses and/or ISO certifications as appropriate or are pursuing those licenses/certifications.
Our Quality, Health, Safety & Environmental Management System (QHS&E) is an organizationally inclusive design for the management and sustainable improvement of all QHS&E related issues. This system provides the organization with a structured, systematic approach to assessing, planning, deploying, monitoring and continually improving QHS&E processes that are relevant to the company's performance and industry requirements.
The QHS&E Management System focuses on long term corporate objectives and sustainable improvement that are based on performance measurements and monitor the successful implementation of the business plan.
Qaulity Control Solution
GEPEC strictly effects relevant standards and choose the famous inspection team as credible partners for inspecting the materials under the contract with clients, all materials shall be inspected not only by GEPEC quality control team and but also by the third partners.
Quality Control Partners
SGS+ GL+ DNV + TUV + INTERTEK + LLOYD + TUBOSCOPE+ BV

Quality control team is responsible for the following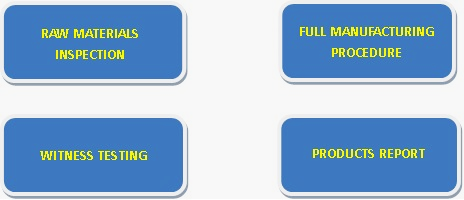 The Reliable Third Party INSPECTION REPORT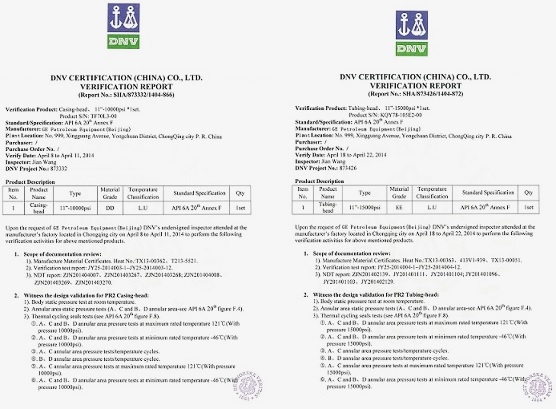 Casing head( 11"-10000PSI) Tubing head(11"-15000PSI)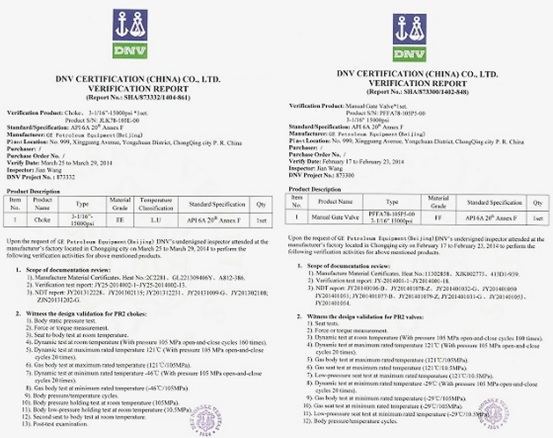 Choke Vlave( 3 1/16" 15000PSI) Manual Gate Valve( 3 1/16" 15000PSI)